Seven weeks.
That's the longest SensoBaby has ever gone without holding a class or an open play session. Fortunately we're now a week into the new term at SensoBaby, and we couldn't be happier.
Every child in our community has become a part of our lives. It's honouring to be allowed to see them grow up, right before our eyes. And after 7 weeks apart, the growth and development of the children has been very noticeable. You might not acknowledge their development each and every day, but we guarantee you its visible now!
Let's take a little peek at how the SensoBaby term is growing.
Refreshed Sensobaby Space and New Outdoors Play Area
The root cause of our long holiday closure was that REWA was remodelling. We can now boast our own entrance! Having a door of our own means that we can directly access the outdoor space. Watch as this space grows with decor and comes alive with activity over the term.
We also got a new fresh look inside. There are shelves as you arrive, so we'd ask parents to store all of your bags/shoes/belongings there. This is just so we can have as much free space in the room to play as possible.
We've removed the murals and put away all toys to avoid distraction. This was based on suggestions from Mariana, our consulting Child Development Specialist from Cape Town, who visited last term.
"Caroline, Jen and the SensoBaby crew, Congrats on the new changes to the Senso space! I went to check out Kindermusik the other day and was taken by the new look. All your efforts are shining through. Way to go!"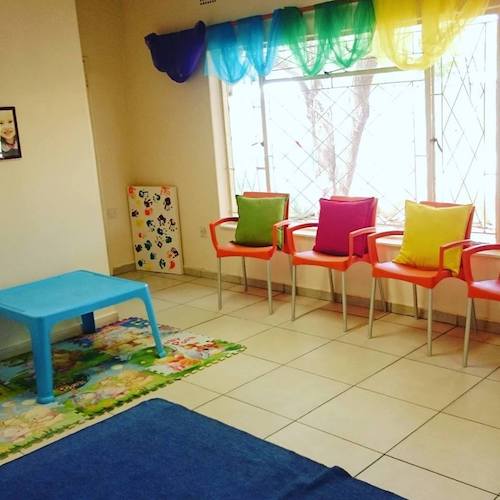 Full Classes – Thank You, Thank You!
Our weekday SensoBaba and SensoMini classes are FULL for this term, as is Postnatal Pilates. We're grateful to everyone for showing their support and look forward to seeing you and your children in class.
We honestly believe that our full client roster is testament to the quality of our classes, which are developed based on our collective experience in holistic wellbeing, creative play, and early years education.
As my father would say, "The proof is in the pudding."
If you haven't registered for your membership you might still be able to attend. Get in touch if you'd like to be added to the wait list.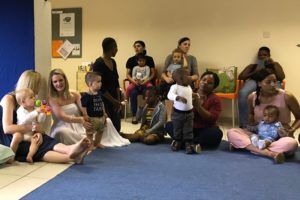 SensoTot: For Little Explorers
You might be wondering why you should consider SensoTot for your 2.5-5 year old child. I mean, aren't they busy enough, particularly if they're in a nursery school environment?
The biggest benefit to this programme is that it incorporates a wide variety of activities, so you don't have to pick between options.
SensoTot will include art, craft, cooking, sensory play, dance, yoga, stories, and action play. And classes always include outdoor playtime – including a monthly excursion to the amazing playground at the USA Embassy Recreation Centre!
At the time of writing we've got 3 spaces left in SensoTot, so if you'd like to try a session please contact us.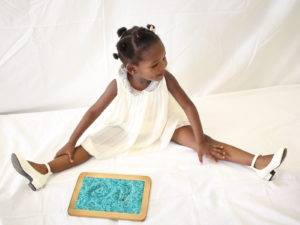 Our Holistic Mandate Continues This Term
In the coming months you'll continue to learn about holistic development of children when you visit SensoBaby. In addition to physical milestones for each age group we'll be guided by their needs for connection, trust, belonging, independence, and important values.
"A holistic approach pays attention to children's physical, personal, social, emotional and spiritual wellbeing as well as cognitive aspects of learning. An integrated, holistic approach to teaching and learning also focuses on connections to the natural world. (DEEWR, 2009)"
All our sessions are designed by experts in early childhood education and mental health and wellness and facilitated by SensoBaby teachers.
And our whole team is here to help you as much as we can. Because a happy and healthy parent will be best able to help raise a happy healthy child.
Mark Your Calendars
We may have been closed for seven weeks, but we've got 13 weeks of fun scheduled before our next break. Here are a few important dates to note in your diary…
Wednesday 31 January: This is the last day to enter our Ultimate Baby Bundle Giveaway! If you're expecting a new baby this is a wonderful prize pack designed to set a lucky winner up for success as a loving and responsive parent. Learn more and enter now.
PS one of the prizes is Unlimited Preggie Yoga… that's right, it's back!
Thursdays from 5:30-6:30pm.
Friday 2 & Saturday 3 February from 10-11am: CUPPA LOVE, our free monthly coffee morning for new and expectant parents, continues on the first Friday & Saturday of each month. This is a wonderful chance to make new friends, talk about how everything is going for you, and find your tribe of supportive mothers here in Gaborone.
Saturday 10 March from 9-11am: Introduction to Parent Effectiveness Training and the Virtues Project
Saturday 7 April from 9am-12pm: Sell It Mama! Baby and Toddler Pre-Loved Market returns for the third year! Book a table now to clear your clutter and sell your gently used baby goods.
Wednesday 25 April from 2:30-4pm: Baby Massage Workshop with Gayle Berry, International Baby Massage & Baby Yoga Expert. Her company Blossom & Berry promotes and teaches the importance of positive touch, communication and love through massage and yoga for the healthy development of babies and children. Seating highly limited so contact us today to get on the list!
We have a number of other special events, workshops and trainings coming up. To be the first to know, please join the SensoMama Hangout, our exclusive Facebook Group for members of the SensoBaby community. We'll always announce new events there, in classes, and to our WhatsApp groups first.
Thank you for your ongoing support and we look forward to seeing you in class soon.