SensoBaby have been lucky enough to host Gayle Berry, founder of Blossom and Berry and international expert in Baby Massage and Yoga.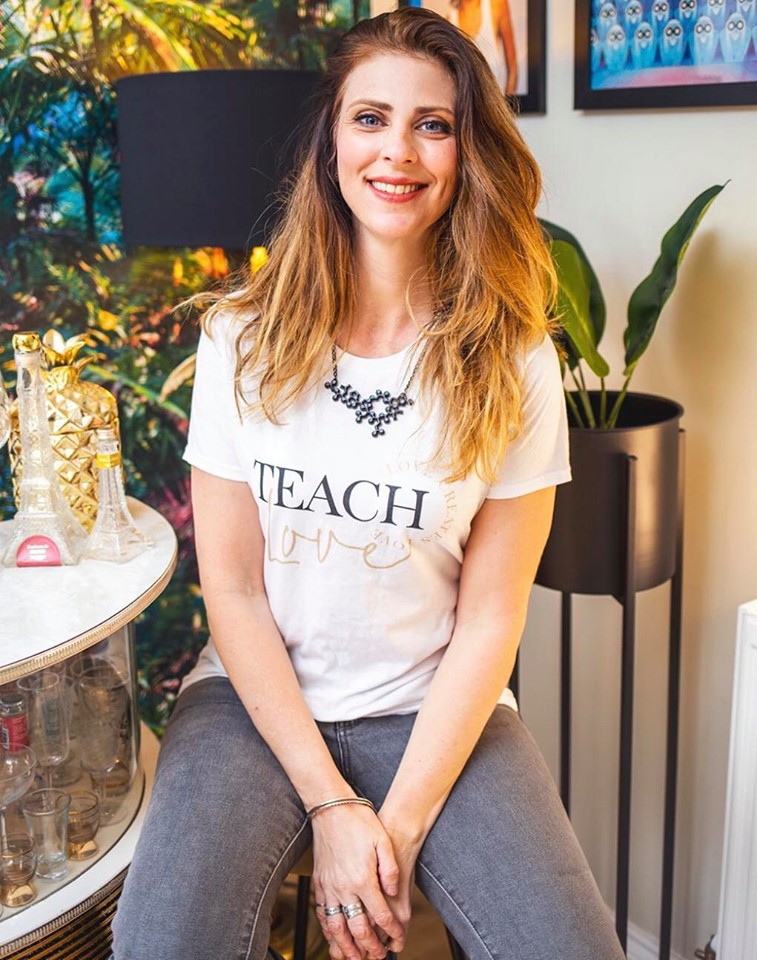 Last month, Gayle flew in from the UK to deliver training to sixteen professionals in Botswana who are making an impact on the community. After the initial training of these community facilitators, she generously donated sixteen full bursaries to the students to enable them to work towards a full qualification in Baby Massage that is accredited by the Royal College of Midwives in the UK.
The benefits of baby massage are coming to Botswana!
Why Baby Massage?
Infant massage is nothing new. Practiced across cultures for centuries, the benefits associated with massaging your baby have been well documented. Advances in neuroscience have begun to help us understand how the brain develops and the role nurturing care has in supporting that development.
Massage techniques can be used to sooth, settle and calm a baby. Certain strokes can help with colic, wind, teething pain and other discomforts. As a parent, it is a great tool to have under your belt to meet the changing needs of your baby.
What is really special about Baby Massage is the way it puts the principles of Infant Mental Health into action. We know that infants who receive high levels of responsive care grow up to be more resilient with less stress responses. We know that communication and touch help to build strong connections in the brain that lay the foundations for lifelong learning. Baby Massage is the vehicle you can use to put knowledge into action and to give you baby the best start in life.
Bonding, attachment, responsivity, communication, understanding and love are just some of the wonderful and important by-products of Baby Massage.
Community Projects
The Community Facilitators who trained with Gayle will be offering evidence-based interventions across Botswana. The course they will deliver focuses on nurturing care and is guided by the international framework set out by the World Health Organisation.
Here is a list of the NGO's taking part in this initiative:
Ithute Go Tshameka: Currently operating in three communities across Botswana, Ithute Go Tshameka brings Early Childhood Development Opportunities to impoverished communities. Local Mamapreneurs in each community will be trained to deliver interventions to other mothers in the community, educating not just on Baby Massage, but on the principles of Infant Mental Health, good hygiene and child development.
Stepping Stones International: This project operates in a number of areas in Botswana including Katleng District and Greater Gaborone. They reach an average of 500 young mothers each year who need support to care, love and bond with their child. Their outreach staff will be able to offer their training as a tool to promote attachment between infants and their mothers.
Keitsholofetse Psychosocial Support for Pregnant Women: Based in Kanye, this project offers education and support to pregnant women and their partners. They will be able to use this intervention to target women at risk of perinatal mental health problems as well as strengthen the bonds between families.
Thrive: This project facilitated by SensoBaby offers play sessions to children undergoing treatment for cancer at Princess Marina Hospital. Our vision is to support families who have completed treatment and offer them a way to bond and reconnect with their child.
Baby Massage @ SensoBaby
We are delighted to be part of this project, bringing the power of nurturing touch to Botswana.
SensoBaby has always sought inspiration from Blossom and Berry and their philosophy that 'Love Creates Love'. Our Cuppa Love sessions are taken directly from their global movement that seeks to bring love and support to parents, who can in turn, provide loving care to their children.
We look forward to running Baby Massage classes and workshops in the future and will be using our new found skills to support families struggling with post partum mental health challenges.
You can find more information on the power and impact of baby massage at www.blossomandberry.com